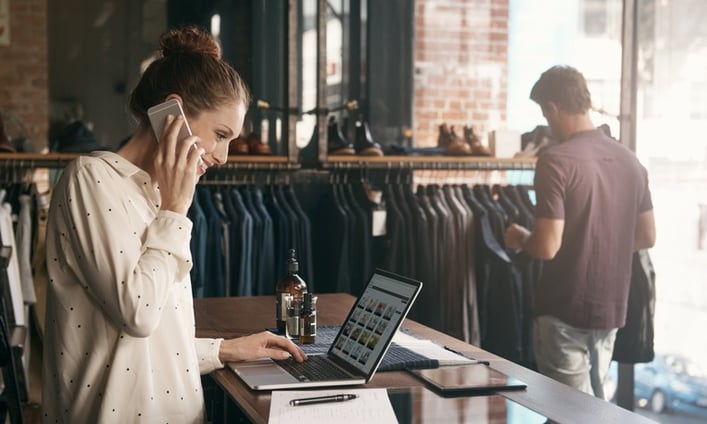 Let me just say it: Backorders really are the bane of eCommerce.
Here's why. Suppose a customer orders an item, and you happen to be out of the item. It is on back order. Now you might have to explain why there is a delay in the order.
Suppose that order finally comes in, and you ship it to the customer. They might accept it; then again, they might not want it anymore. They could refuse the order, leaving you on the hook for the delivery fee (and having to issue a refund).
Things are even more complicated if a customer orders multiple items at once. Do you wait for the back ordered item to come in before sending shipment? If so, you might have to deal with multiple returns by the time the customer gets the shipment. Or do you send each item as it becomes available? That's a better solution, but it means way more in terms of shipping costs—shipping costs that you, the vendor, will have to absorb.
And let's not get into the "bad press" this could create on social media or review sites. As one blogger put it, a back order sends two messages: "You don't care about the inconvenience that this causes me" and "You don't manage your business well."
Of course, having dynamic inventory management and just-in-time item replenishment are good ways to avoid back orders. Here, though, is another option to consider: Don't take the order at all. Create an alert instead.
Letting Users "Subscribe" to an Item via Plugin
It seems counterintuitive: If a customer is willing to pay now, why not take his or her order now? The problem is that backorders can be just that costly when you factor in returns, extra shipping fees, customer service calls, and so on.
Instead of taking the back order, consider using a "back-in-stock alert" plugin. There are several good ones available. Most work like this: When a customer wants to order an item that is out of stock, the plugin takes them to a subscription page instead of placing the item in their shopping cart. When the product is back in stock, subscribers receive a notification to this effect. Those who still want the item can then follow a link to purchase the item. Those who do not simply ignore the email, and you don't waste time packing and shipping an item destined to be returned anyway.
Here's an added bonus. If a customer is still interested in an item, he or she will follow the link back to your web or mobile store. Once there, chances are good that the customer will browse around and might even make additional purchases. In other words, you've not only salvaged a sale but managed to drive traffic to your website again, increasing overall average purchases.
True, not all customers will click that link...Then again, these are the customers most likely to refuse or return an item to begin with. Thus, little is lost by not completing the sale.
Back-in-stock alert plugins are a great way to keep the business you want while cutting costs for shipping and fulfillment. If you would like to discuss specific plugins or other ways to avoid back orders, we have some ideas. Just reach out: