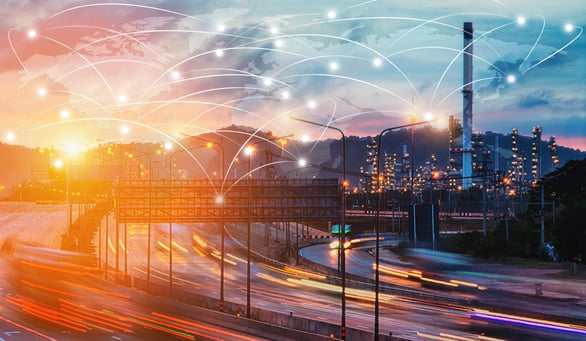 As your company scales, logistics and fulfillment can quickly become overwhelming. Luckily, the right third party logistics (3PL) provider can help to make this complex process simple. However, with so many options on the market, how can you be sure you're choosing a 3PL that can support and adapt to your growth?
You've got the right idea: it's ok to ask for more. In this market, 3PLs have to go beyond checking the boxes. They must guide your company to operational success through expertise, specialized services and data-driven insight. It can be hard to find a vendor that does it all, but they're out there!
To help you find the right partner, we've put together a handful of tips that will allow you to quickly sort through various vendors to find the right partner for your requirements and growth level.
Ask the Right Questions
In the 3PL sales process, communication is key — so you'll likely have more than one conversation with an expert. And this is where it's critical to keep your ears open for what you need and what you're offered. Just keep in mind: when looking for a fulfillment provider, you must be willing to ask the hard questions. And those go beyond "is this service good enough for now?"
Here are the questions you should consider asking:
Is this company willing to understand and solve my challenges, or does it provide a one-fits-all solution?

Can the service provider

scale their services

as my business requirements grow?

What is the technology supporting their business? Is the solution comprehensive from a technological perspective?

Am I able to measure the success of this partnership? Do they provide the

reporting and visibility

I need to continue making smart decisions for my business?

Are they a true long-term partner or do they provide a one-off tech solution?
These questions may seem simple; however, you'd be surprised how many of these factors fly out the window once you're confronted with a charming pitch. The key thing to remember is that it's not about the price but the true value of an adaptable service solution and how it contributes to your business growth in the long term.
Skip the Buzzwords
Marketing professionals know a thing or two about attracting people to their business. Unfortunately, that means a dose of sweet nothings in many sales processes. So, watch out for "guarantees" that 3PL vendors may throw your way. The truth is, no 3PL can guarantee the buzzwords when it comes to the supply chain. A vendor can have the right systems and processes in place that provide an accurate service within an expected timeline — but if they're worth the money, they'll always be honest with you and other stakeholders about the project at hand, no BS included.
Avoid the Lowest Bidder
Of course, money matters. And we've all got budgets to follow. However, asking for the price first may unnecessarily disqualify 3PLs that have an ROI beyond what you can imagine. So, it's critical to dive in to the solution first and ask about the price tag later. If you investigate thoroughly and the vendor is still out of your budget, at least you've learned a thing or two about your business needs and/or what's out there in the market.
Before you go to the numbers, make sure to inquire about the following key factors:
Warehouse Management System: Most 3PLs have one type of WMS or another. However, a lot of them offer little value to your business — oftentimes, because the technology is inaccessible. Find a partner that uses a WMS that's designed with a clear focus on reporting, visibility, seamless integrations and, at the forefront, user-friendliness.
Industry Expertise and Support: Look for a partner that listens to learn about the ins-and-outs of your business, starting with the sales process, then applies their expertise, refined processes and advanced technology to solve your challenges. Remember, a long-term relationship begins from the first call to implementation and every growth pain along the way.
Location and Handling Requirements: Location matters. If you're based in the US, and striving to adhere to Amazon-like 2-day shipping customer expectations, a centralized location is a must. And, of course, quick shipping means nothing if your 3PL can't follow your business rules. The right vendor will confidently take on your complicated handling requirements, specialized QC processes and complex data (like serial numbers or lot numbers), and automatically translate them into seamless operations so you don't have to. This makes your operations much easier — as they should be.
The Most Important Tip of All
Look for a company that is genuinely interested in and cares as much about your business as you do. Moreover, the right partner will lead your team through solutions to help you be successful — now and in the long term.