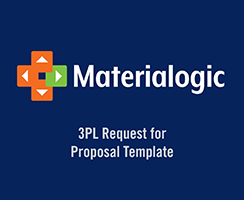 We're excited to present our 3PL Request for Proposal - Template. This document is designed to provide you guidance when constructing an RFP. There are certain pieces of information that 3PLs need in order to provide an accurate bid and set reasonable expectations. Having a template for your RFP guarantees that you provide the right information, and that the right kinds of information are requested from companies in return.
There are a lot of articles out there dispensing advice on how to go about the RFP process when choosing a logistics partner or 3PL. Few articles, however, show you how to do it.
Until now! Click here to download our template. Also, please feel free to contact us with any questions, we're happy to help.