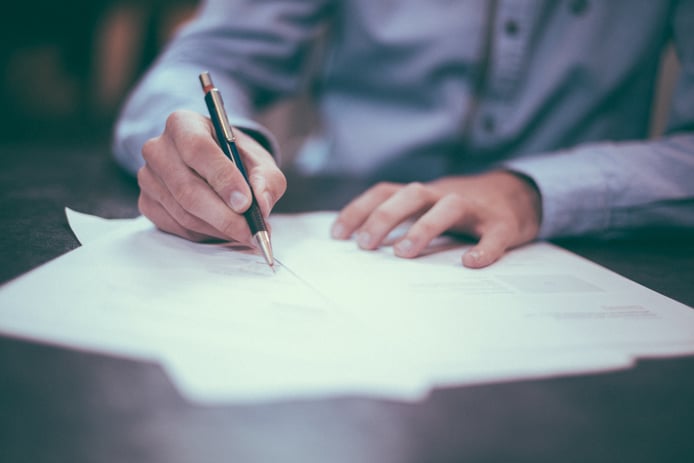 Cards on the table: the letters "RFP" cause a lot of eye rolls in the 3PL world.
The reason is understandable. Responding to RFPs takes a lot of time, and in many instances, there is no payback (usually because there isn't a genuine bidding process behind it). Most 3PL would rather work through a referral process.
But there are some legitimate reasons for doing an RFP. For example, if you are truly looking for a new partner because your current vendor isn't performing, or just doesn't have the capabilities needed to grow with your business, those are legitimate reasons. Likewise, if internal company policy is requiring a new RFP once a contract ends, that is a perfectly good reason as well.
In those cases, you'll want to know best practices for getting the service you need--with no "surprises." Business leaders are surprised all the time by logistics costs that far exceed what they originally contracted with their 3PL; and the #1 culprit is inadequate or misleading RFPs. (Yet another reason 3PLs are wary of RFPs!)
That's why we love this white paper by the folks at The Global Supply Chain Institute over at the University of Tennessee Haslam College of Business. It's a great overview of best practices for selecting and managing a 3PL, and it highlights a lot of the common pitfalls of the RFP process—pitfalls that can easily be avoided with a little knowledge and planning.
Here are a few important parts we found:
Before Contacting 3PLs, Start with an Internal Assessment
"Executives we interviewed said that the biggest mistake they made was not doing a thorough needs assessment before hiring a 3PL, which led in many cases to significant costs and missed opportunities later… For example, do you need special DC services like kitting? Will you need IT services? Will you need last-mile capability?"
Get ALL the Data You Need Before You Send the RFP Out
"Make sure you have good data on your operation. You will need accurate information on product type, packaging, palletizing, throughput, product handling and dimensions, and in general anything that impacts the labor content of the operation.
"This is a 'pay-me-now-pay-me-later' situation. If you don't take the time to clean up the data on the front end, you'll likely be surprised with a cost increase once the operation is underway. In spite of that, our research confirms that many, if not most, bids contain bad, unrealistic data."
Like Dating, It's All About Finding a Good Fit
"Base the candidates on your current experience and discussion with your peers in industry. Make sure you communicate any deal breakers up front to avoid wasting a lot of time for both sides. Transparency is good at this stage, so communicate a predefined set of criteria that will be used in the selection process, and know that some 3PLs might pass on a partnership with you."
Once You Contract with a 3PL, the Real Work Begins
"Setting up a good set performance management program involves looking at both how you will measure performance (which metrics you will use) and performance management (how you will scorecard and measure the effectiveness of supplier's performance). Ideally identifying the appropriate metrics should be a collaborative process with the 3PL, the first step being a discussion of what success looks like. As one executive said, "In the end, blocking and tackling wins the game, but you have to know the score."
If you want to download the entire white paper, you can do so directly from the Global Supply Chain Institute. We hope that this helps prepare you for the RFP process, including what to expect.
And if you decide you want to skip the RFP process, that's understandable too. There is something to be said for being referred to a trusted partner with experience in your vertical. You can do your due diligence even as you learn how to move forward.
Milton Cornwell - Chief Operating Officer/Materialogic
Materialogic is a 3PL that has provided fulfillment solutions for over 35 years to clients ranging from Fortune 1000 companies to ecommerce entrepreneur startups. We pride ourselves on having the right size solution for you today and as your business needs change over time. If you have questions about RFP or just about doing business with a 3PL, contact us.