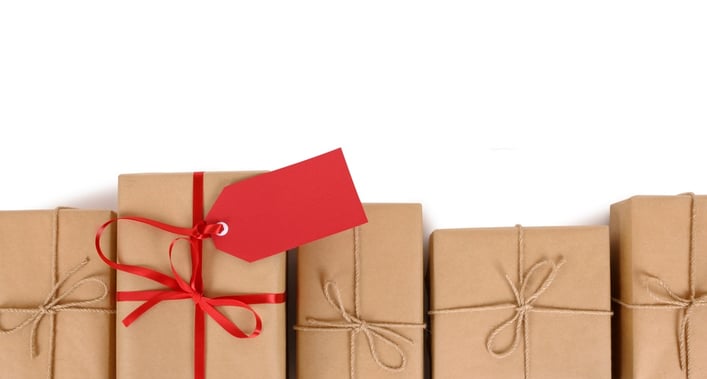 Although September has only just arrived, now really is the time that merchants need to begin planning for the holiday rush. That goes for eCommerce merchants as well as traditional brick-and-mortar stores. Most categories of goods have an ebb and flow that comes with the seasons, so the ability to scale up your business model to meet demand is critical for keeping your customers satisfied.
Here, then, are the top five questions that should be on every merchant's checklist starting right now:
1) What will it take to be adequately staffed? Increased flow of goods means an increase in the labor needed to process them. Will you have enough sales associates on the floor for your physical location(s)? Will you have enough customer service staff to handle returns, questions, or problems? Are there people keeping up with inventory, projections, and purchasing? Holiday spikes in demand often mean taking on additional, seasonal workers—do you have a plan to find, hire, and train them? If not, you might find yourself with last-minute labor shortages (and disgruntled employees who resent having to work overtime around the holidays).
2) Do you have the inventory? Increased sales also mean increased inventory needs. Busy buying seasons are not the time for running into backorder situations. Anticipate the increase in item velocity and get your purchases in order now, before suppliers begin to feel the pinch themselves. If you have heavy volumes of inbound goods, be sure to let your brick and mortar stores and your 3PL know what to expect.
3) Has your customer service team been prepped/trained? If your customer team has to expand during the holidays, you will want to make sure those additional reps are adequately trained. For example, how should they handle returns, and what is the shipping policy?
4) Have you calculated new ship times? Holiday gift volume also stresses the network of carriers and delivery vehicles. Make sure you know where and when you can guarantee shipment. For example, don't have your website promising ground shipment in two days to another state if there is a chance that time window might expand to three days. As a rule of thumb, a customer will be delighted to receive an item in two days when promised it in three—but they could be outright angry at getting an item in three days when promised it in two. (In fact, if you predict longer delivery times, there is a chance that anxious customers might be willing to pay more for expedited or air shipping.)
5) When will you communicate with your 3PL on expected volumes? This assumes, of course, that you are using a 3PL. If you are, you should communicate anticipated volumes ahead of the holiday season. This way they can prepare appropriately and head off many delays.
The stores might not be playing Christmas music yet…but that doesn't mean that the holidays aren't coming upon us quickly. In the logistics world, anticipating those seasonal spikes can mean the difference between happy repeat customers and a furious holiday mob. If you have questions or would like more information on this topic or on anything else we can help you with, please contact us!